Below is a step by step tutorial to guide you during your roller shade installation process. Please note when tools are needed and when they are not as this will allow the process to go smoothly.
Installation of the bracket is slightly different if you are mounting inside or outside of the window frame. Regardless of the placement of the bracket, inside mount or outside mount, the same hardware is used. Once you have determined the placement of the bracket, drill two screws securely through the bracket into the wall/ frame. Use a level to ensure brackets are even across the window.
The tube has a clutch drive at one end and an idle tension device at the other. Place the tension end in the bracket hole and simultaneously slip the clutch drive into the allotted fitting (opposite end).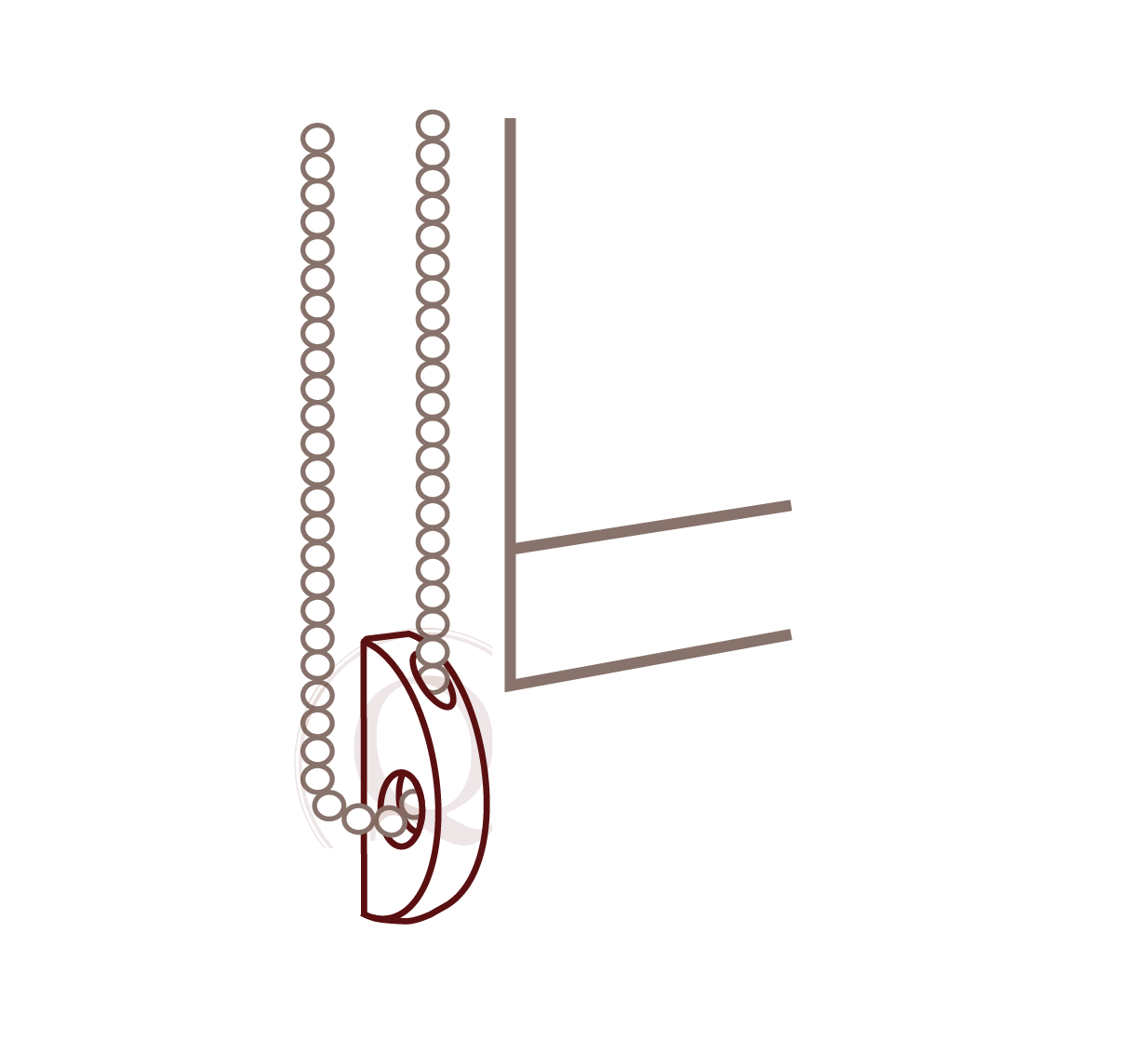 3. tension device installation
With a child safety tension device, a child's head should not be able to fit through the loop of the chain as it is fastened to the wall tight enough to prevent this scenario, but loose enough to promote fluid operation of the shade. In order to install this device, drill two screws into the device opening holes, securing to wall.
The fascia snaps into place, held up by tension only (no tools or screws required). Hook the small lip of the fascia into the groove at the top of the bracket, then snap the fascia into the bottom of the bracket.
(outside mount only) Snap end cap onto end of bracket, then proceed to the opposite bracket. No tools required.