There are several options when it comes to the hardware for window treatments. However, there are three main categories: location, function and style. The hardware can often be overlooked, but when it is not up to par, that is when it is noticed with a negative connotation. It is imperative to wisely select the perfect hardware for the look and function that is desired. Keep scrolling to be enlightened and prepare for your upcoming renovation!
Mounted to the ceiling or dustcap of a cornice. This hardware is the most frequently used type of hardware. It helps minimize light bleed and offers the tallest of treatments.
Mounted with wall brackets above the window but below the ceiling. The blocking and treatment weight are relevant factors. A "ceiling" is created from the bottom of the bracket that the track attaches to.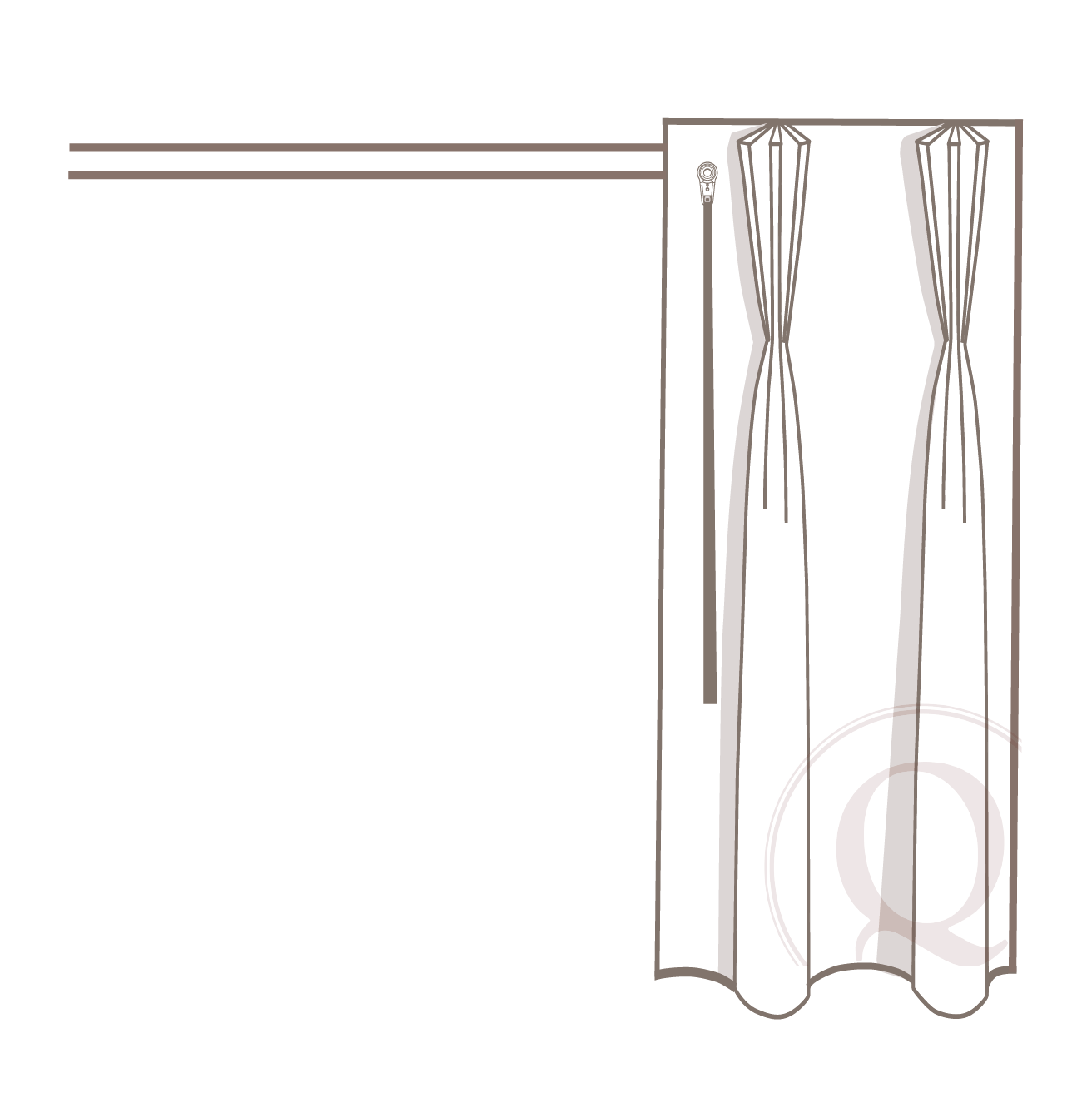 Ideally, the baton attaches directly to the drape/master carrier and allows for a manual push/pull of the panel to open and close. However, the baton can be relocated to the back of the drapery for aesthetics.
Aluminum track hardware with a top channel that encloses cords used to make the drapery traverse across the window. This is not ADA compliant. Cord drawn draperies can be wall mounted or ceiling mounted.
Aluminum track hardware outfitted with a motor and specialized pulley system housed within a top channel that controls the traversing of drapery with a remote system or switch. This requires electrical power or battery componentry. For more information on Motorized Window Treatments, see our Motorized Resource Card
Traditional metal hardware provides a sturdy long-lasting solution for any treatment. They can either be used in conjunction with snap pendant carriers or metal pin hooks. Available in white or anodized colors.
Specialized hardware that can be used to add an extra design factor to any treatment (available in a multitude of colors and types).
There are countless options for hardware within each of these three categories. We hope this blog overview helps you in your designing plans to come!