Quiltcraft understands that you don't just want a quality product, you want the peace of mind that your project is on-time, on-budget and on-specification. Prompt, accurate, proactive information achieves this end. Your purchase order is the beginning of an experience with our company, not simply the end of a sales transaction. Utilizing state of the art technology, we precisely track the location of raw materials, work in process and finished products en route to your sites. With Quiltcraft, you can always have a firm grasp on your project's status.
Quiltcraft receives approximately 5,000 yards of fabric per day. Each shipment is routed directly to Quality Control for initial review and inspection, prior to being accepted into our inventory system. While this may present a 24 – 72 hour delay in receipt confirmation, it is our desire to bring any flaws, shortages or other related concerns to light as soon as possible. Should the shipment of goods be rejected by quality control, project management will notify you and provide you with the proper documentation for submission to the proper vendor. Once the shipment is accepted/approved by Quality Control, the goods (identified by roll number, yardage, job name and customer number) are logged into our computer controlled tracking system. This custom developed software provides real time information relating to yardage received, yardage issued to production, and yards remaining at project completion. Quiltcraft often saves owners and buyers thousands of dollars in replacement or replenishment costs due to our ability to accurately allocate and record the issuance of raw materials.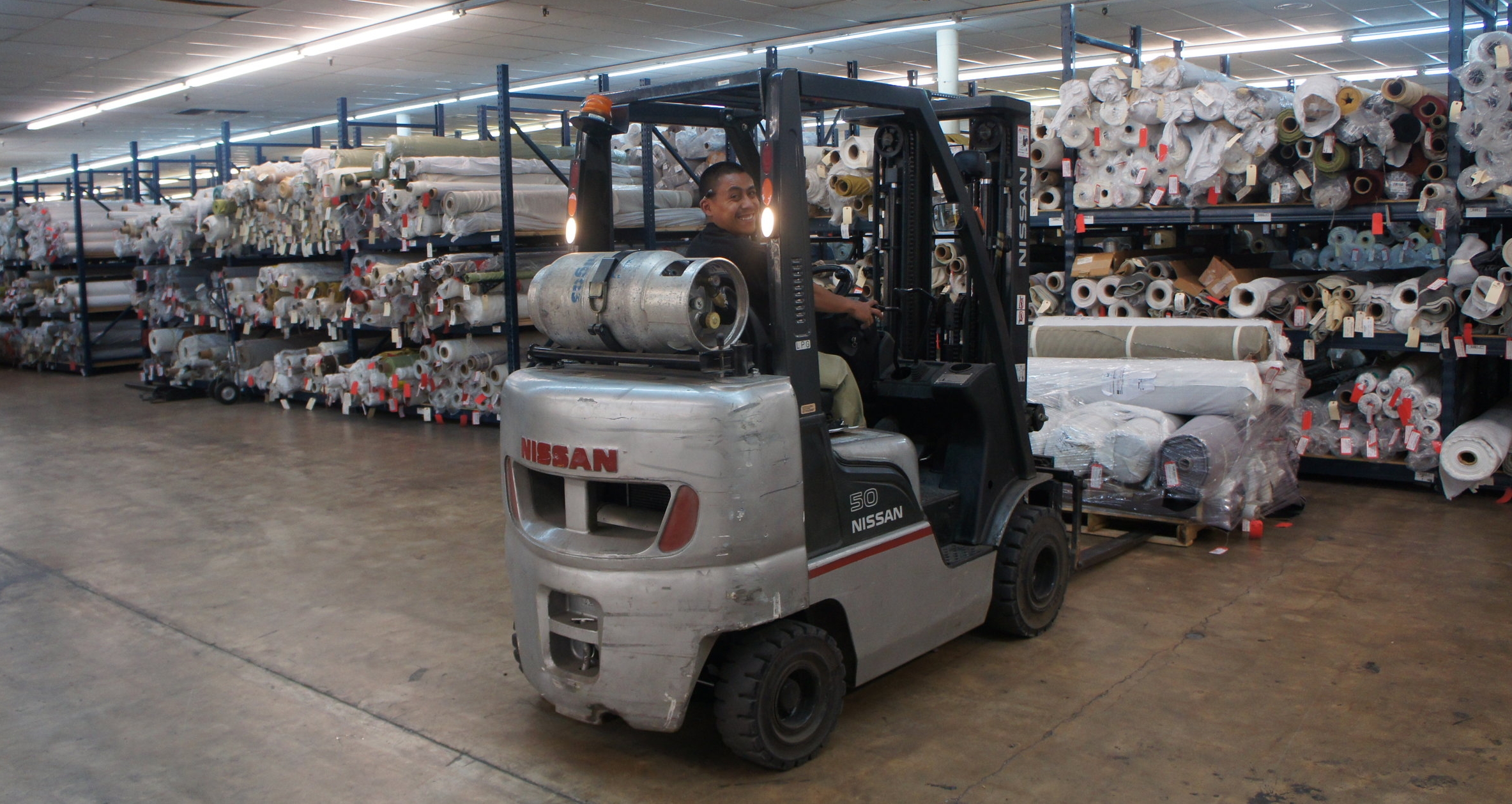 Cutting-edge and old world craftsmanship combine to produce the best quality, custom window treatments and bedding products in the industry. We have invested in modern, flexible computer-controlled equipment which, when combined with our highly technical and experienced factory staff, quickly produces quality products.
From the moment raw material arrives at our doorstep, we inspect its quality using the highest industry standards. Understanding that quality materials are integral for an exceptional product, our quality assurance program is paramount to our manufacturing process.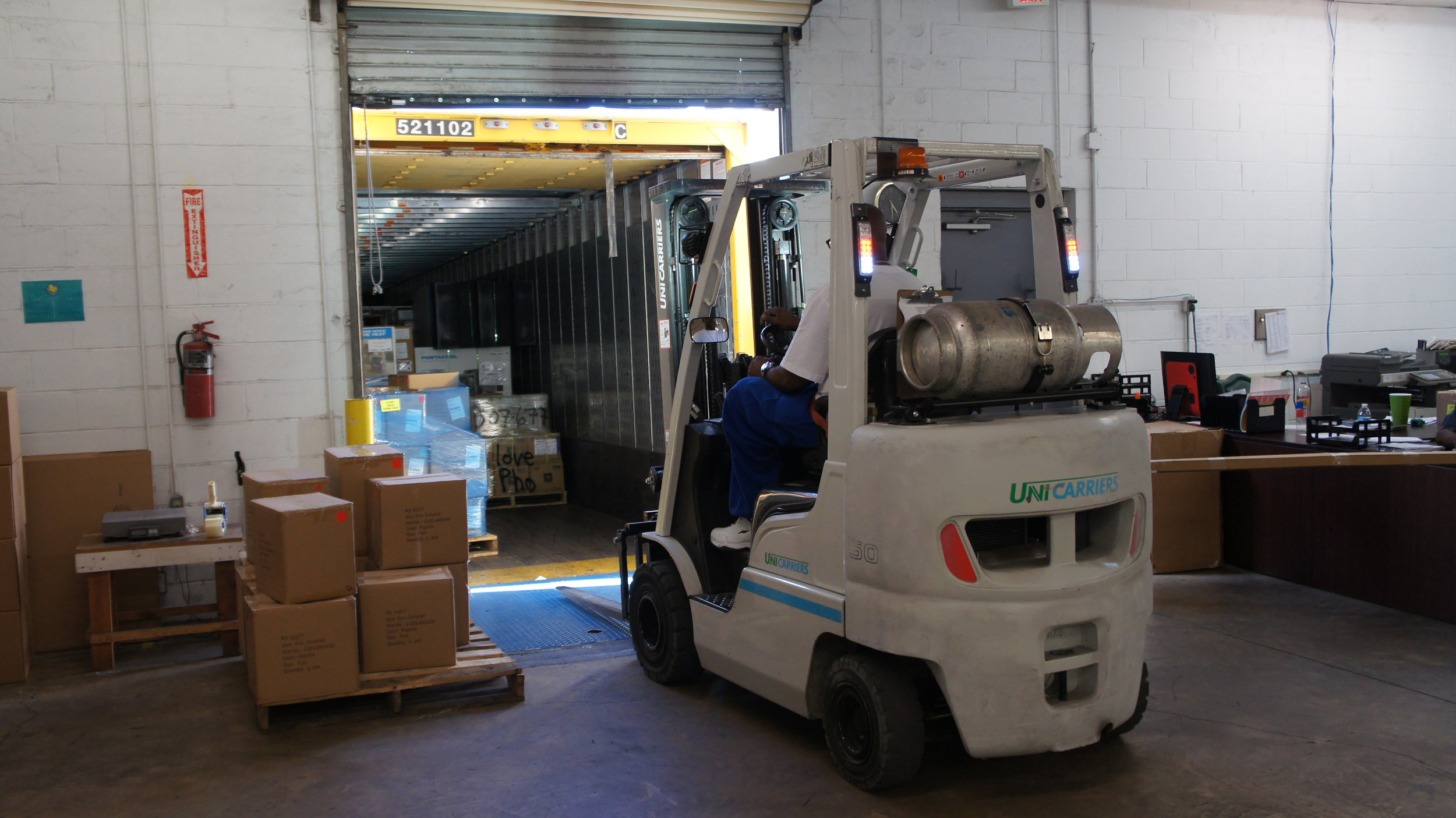 Whether overnighting prototypes for model room approval, or forecasting standard shipping rates for a national implementation, Quiltcraft's dependable logistics department keeps you notified and up to date. With email notifications of shipment departures and arrivals, your questions are answered and your schedules are updated without having to pick up the phone. Our 125,000 square foot facility in Dallas, Texas houses our executive offices and manufacturing operations. This single, central location enables exceptional service throughout the entire nation. We also can service your property like a local vendor with our national warehouse capabilities in each major metropolitan area. In addition, more than 30 installation teams stationed throughout the country are never more than a few hours from your site.
With over 30 installation teams nationwide, Quiltcraft is able to offer immediate attention and service from coast to coast. Our strategic network of both employee and contract installation teams allows us to reach most any location with minimal trip expenses or time delays. Project signoff sheets, detailed summaries and a single point of contact ensure both you and the property are provided accurate reports and timely updates. Our diversification also allows us to provide both union and non union labor rates to all parts of the country for drapery installation, furniture and wall upholstery services and both manual and motorized shade/blind installation. Through measuring, manufacturing and installation Quiltcraft affords complete accountability and accuracy.