Located in a historic building in downtown Charleston, South Carolina, The Dewberry is a custom boutique hotel with a total of 155 luxurious guestrooms. The 108,000-square foot building has recently been renovated and the mid-century modern design includes six to seven floor-to-ceiling windows in each guestroom.
From rooms and suites to public areas, Quiltcraft had the privilege to treat over 540 of the windows in this stunning hotel. We manufactured all overdrapes and cornices for 480 guestroom windows, shades and drapes for living room, ball room, reading room, bar, and lounge areas. Canoe Hospitality did an incredible job with the design and we are so proud to have been a part of it. Take a look at the stunning pictures below!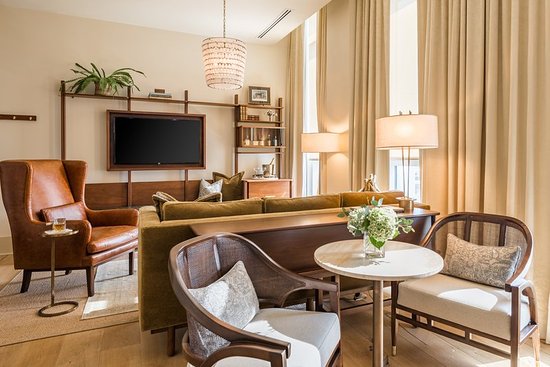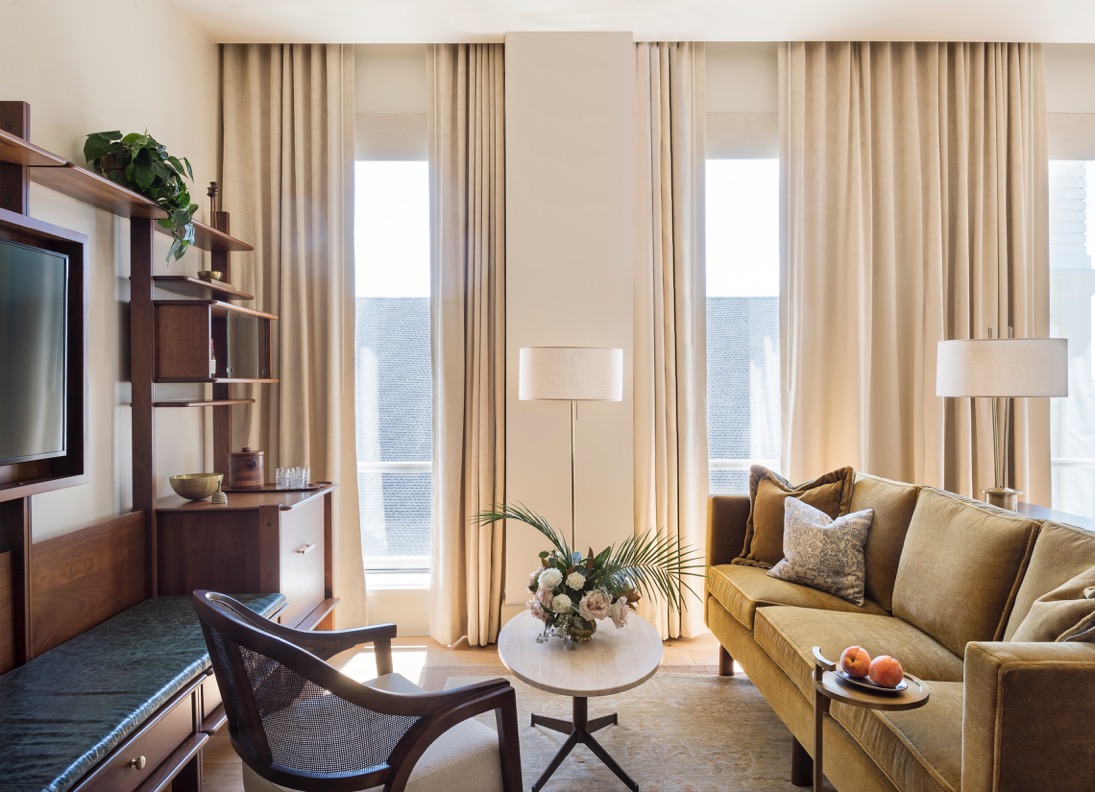 The Dewberry | Independent | Canoe Hospitality | Cornices & Drapery
Meet the PM for this project!
Picture Source:
The Dewberry. The Dewberry Charleston, nd., https://www.thedewberrycharleston.com/photo-gallery. Accessed August 29, 2016.